Polyester Resin Manufacturing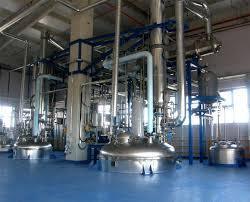 Polyester Resin Manufacturing Plant
We offer polyester resin plants, which are used to produce polyester resin in different specifications. Our polyester resin plants are efficient and durable. Apart from the standard applicable sizes, we also manufacture tailor made polyester resin plants as per the specifications provided by the clients.
The finished product of alkyd is double than the solid base 50% solution. If the plant is 5 ton capacity; the finished product will be :
7.5 ton to 10 ton depending on % solid base.